The sight of a huge blue whale swimming near a sunken ship that seems close enough to touch is a virtual reality experience visitors wearing headsets encounter in "Reinventing Reality," an exhibit opening Saturday at the Buffalo Museum of Science.
The 5,000 square foot traveling exhibit for ages 7 and up explores the virtual world in four comprehensive six-minute virtual environments, such as the Ocean Experiment, and explains the science behind it through 15 practical screens. .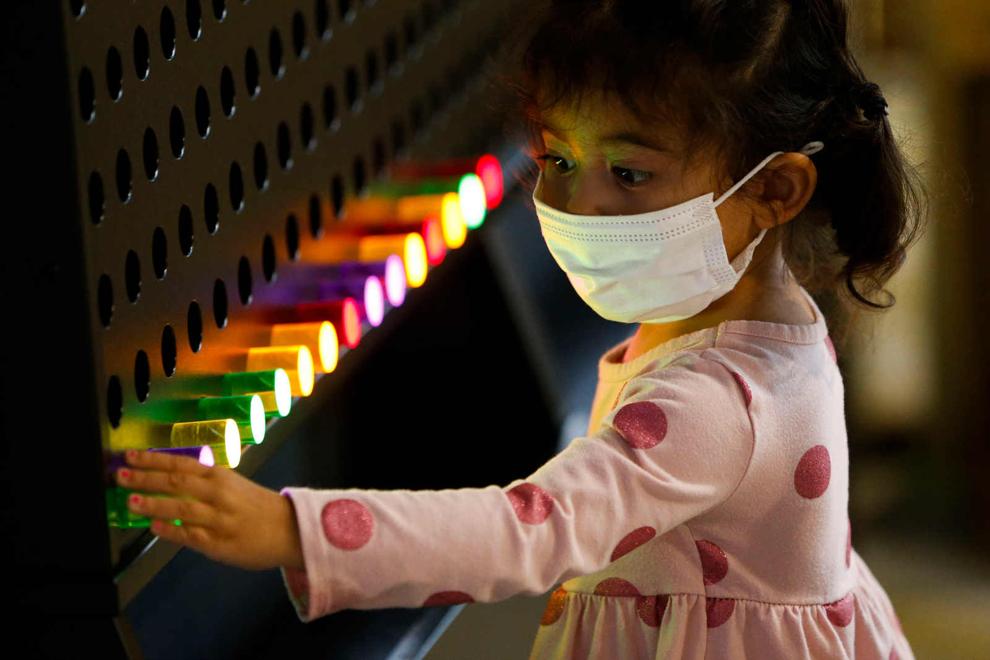 "After a long year of not being able to go out and do things, having something new to touch and play is wonderful," said Matt Dempsey, there with his 4-year-old son, Nathan.
"We are very excited about this exhibit because of its highly interactive nature," said Marisa Wigglesworth, museum president. "We're really breaking down what's going on in the experience, and you'll leave the exhibit with a much stronger understanding than when you entered."
This is the fourth leg of the exhibit tour, produced by the Virtual Science Center in San Jose, California.
"Our non-profit organization is genuinely interested in getting kids into STEM careers, especially underrepresented audiences," said Meghan Lee, co-founder and executive director of the center, who has a background in design and exhibits. museums. "The show is designed to be really engaging for girls and is bilingual in English and Spanish."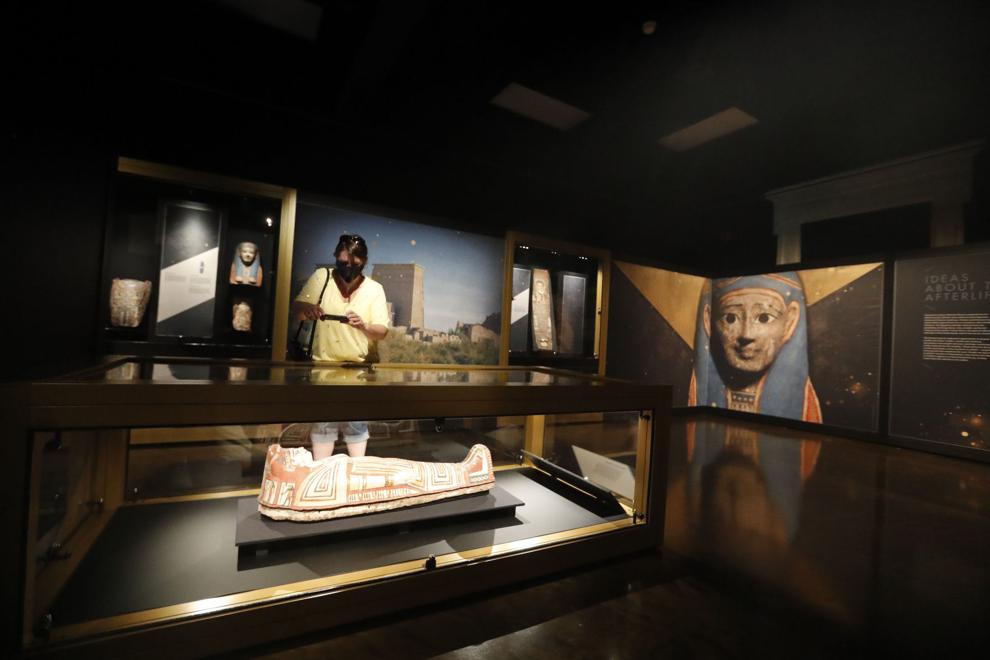 The museum has reopened its second floor, which includes the world premiere of the mummies exhibit which has been extended until October 18 after being closed five weeks into its run.
Visitors can see their bodies mapped as a 3D point cloud, experience the illusion of their arms transforming into a virtual body, and learn about the various technologies, such as cameras, sensors and accelerometers, that allow mobility and immersion in the virtual. world.
The old-school stereoscopic 3D View Master, which debuted in the 1930s, is used to demonstrate how the virtual reality headset also uses two screens in the same way.
"We use VR as a hook, but it's really about learning science," Lee said.
Dashawn Dean, a sixth-grade student at Charles R. Drew Science Magnet School, had a chance to check out the exhibit with his classmates on Tuesday. He already knew the technology because he has a virtual reality headset at home.
"It's a place where you can come and experience life like you've never seen it before," Dashawn said of the exhibit. "The Science Museum is also a great place to learn about historical events and other pieces of science history."
Job fields that use or create virtual reality are featured on individual video stations, demonstrating the emerging technology's application for entertainment, medical training, spacecraft design, and journalism.
"VR seems magical and impossible, but I think the technology is actually really understandable," Lee said. "It makes science a bit magical."
While virtual technology and its future impact on society has raised social concerns, the exhibit focuses solely on science and experience.
"The exhibit doesn't enter into the larger social conversations or implications," Wigglesworth said. "What's true is that this technology is becoming really ubiquitous to many of us who are learning about the world. The opportunity to understand it a bit more can be a benefit for everyone."
The "Reinventing Reality" exhibition will run until June 18. Tickets cost between $23 and $26, $6 for museum members. For more information, visit sciencebuff.org.
Mark Sommer covers preservation, development, waterfront, culture and more. He is also a former arts editor for The News.